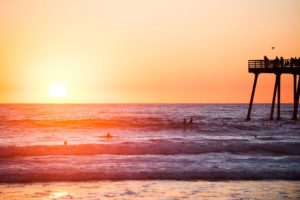 I want to give an overview of exactly why I felt compelled to create the Kingdom Living Blog. The eternal questions of  What is this place?  Why am I here?  Who did this and why? Those questions and countless others like it began to take root in my mind in my early teenage years. Now first let me say right up front that I have no special knowledge of theology, religion or spirituality.  I am just a very simple common guy who has had the same nagging questions that most, if not all of us have pondered from time to time.
A little of my background history can be summarized as an orphaned baby born to parents I have never seen or known.  Born to a father from Liberia, a country in Southwest Africa, named Eugene Padmoore, and a mother from Washington DC, named Silvia Coghill.  Three years from birth I resided at an orpahange home in Washington DC, then I was placed in a very abusive foster home in Triangle, Virginia.  It's a little small one-stoplight town 35 miles south of Washington DC, and the last of the peaceful oasis of living right in the middle of a sprawling metropolis that expands from Richmond to the south, to the nations capital of Washington DC.  Nine years of unspeakable physical, emotional and mental abuse by Christian foster parents, led to the removal and placement into a teenage juvenile home in Randallstown, Maryland.  There I experienced a new level of abuse over the next 7 and a half years until I graduated from high school and entered the United States Marine Corps.
My childhood years were fascinating in that all the events to include the negative ones have shaped my thinking in dramatic ways.  Some good, and some not so good.  However what I really find amazing is that there has been a thread of divine presence throughout the entire course of my life, even though I have not always been consciously aware of it, and in many instances did not welcome it with open arms.  It took me a long time to realize that the entire course of my life has been carefully orchestrated to bring me to a purpose and goal much larger than I could have ever imagined.  For sure it has and will always be a journey of discovery.  But somewhere along the way, I have come to realize that there is a roadmap and a guiding hand and an overseer of my entire journey.  Strangely enough, this whole life GPS project is mostly unnoticed, and in little bits of spurts and bits and pieces do I get a glimpse into the unseen world that is directly responsible for the final outcome.
I find it fascinating that my personality, sins, and behavior as a common ordinary man lines up very carefully with an ancient book that has foretold in exacting details how I would act and behave from the moment I left my mother's womb.  To be clear I am talking about the Bible.  Yes, for some this book is mysterious and controversial and has been subjected to scrutiny and scorn and untold hatred for its contents, and even more so for the subject matter of the divine that the entire Bible references in many different but fascinating ways.
Like most if not all people, I came born with zero knowledge or inclination to the things of God or spirituality.  While I was physically alive, there was yet another part of me that had been dormant or dead that I was not aware of and I had very little knowledge that there was a part of me that was not activated to the universal spirituality that consumes the universe.
It took me many years to realize that there were some things that I absolutely had zero control over and did not have any choice in the design.  First my very existence.  I did not have a choice to be born on August 28, 1959, at 0747 AM.  Nor did I have a choice to be born a black male or be confined to the geographic locations of my childhood.  Now some may say that it was chosen for me by my parents, and they would be wrong.  But more importantly, they were the instrument to carry out the expressed purpose and will of God that I should be born in this manner.
I read a book several years ago called Purpose Driven Life by Rick Warren.  In it, I read something that really resonated with me.  Specifically, it said that God in his total sovereign expressed creative will, handpicked the two people who had the exact genetic and DNA make up that he would use to create a little baby boy and bring him to life in the womb of Sylvia Coghill.  Yes, he chose to use the sinful fornications of two adults, one from Africa, and the other from Washington DC, and in that act of fornication thereby produced the creation of his mind.  Yes, the bible speaks of this very same thing in many ways.  In general, it speaks to the fact that I am NOT an accident.  Regardless of the opinions of those who may not have wanted a child of their choosing.  I had been pre-planned long before my mother or father had any input or say in the matter.  Even before they were born.  The Bible explains it like this in reference to God's intimate knowledge of an ancient prophet named Jerimiah: "Before I formed you in the womb I knew you; Before you were born I sanctified you; I ordained you a prophet to the nations." Jeremiah 1:5
There are many other scriptures that reference God doing things and having specific knowledge that his subjects do not have regarding their very own lives.  How can that be?  For example Ephesians 1:4. "just as He chose us in Him before the foundation of the world, that we should be holy and without blame before Him in love."
1 Peter 1:20  "He indeed was foreordained before the foundation of the world, but was manifest in these last times for you."
This is really fascinating in that it speaks of a vast larger life plan and purpose.  Check this out! Ephesians 1:9 "having made known to us the mystery of His will, according to His good pleasure which He purposed in Himself, . ."
With this knowledge, I began to realize that there was something going on way bigger than my small mind could comprehend.  What could it be and more importantly, why?  The questions began to pile up in my mind and heart.  Why would my life track be orchestrated and for what purpose?  Who is doing the orchestration?  I began to look back over all the things that had happened in my life and evaluate the events carefully, and I began to see a thin translucent layer of something else, or rather someone else, that has been directly involved in every major memorable event, but more fascinating, this unseen hand has been involved in the daily mundane moments of my life.
So my life has been a quest and a journey of discovery about the unseen person who is operating behind the scenes to bring my life to a determined or even a predetermined conclusion.  Oddly enough I have not always been aware of my own involvement because on the surface it looks as though I am the only one with a plan and that my plan is fully on track.  I have often heard it said, that if you want to see God laugh out loud, just tell him your plans for your life!  It is ironic that we humans who have no control over our next breath and we cannot guarantee that we will be alive one hour from now, seem to exert autonomous assumptions about our lives.
So the questions in my mind about this planet, our lives, and His purpose have begun to propel me on this journey of discovery for my own life, and the purpose of this blog Kingdom Living is to hopefully share with you some of that discovery and discuss the fascinating answers that have been given.
I think you will find that we all are on a journey of exploration about ourselves, our world and His plans.  We have many questions some of which will not get answered on this blog or even in this lifetime.  But nonetheless, the discovery and clarity of the things we shall find will be just enough to bring us to total and complete fulfillment of both His purpose and ours.  It is my desire to just have a frank and honest conversation about our understanding and His understanding of this planet, our lives, his purpose!
Let's explore! Shall we?
Eugene Coghill