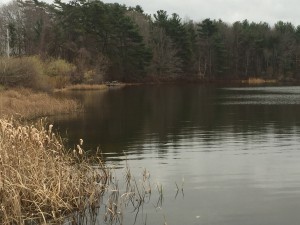 Your life long caretaker would like to share the following:
I like watching you sleep. I will wake you up and show you a beautiful day I created just for you. You will be on my mind all day, and I hope you think of me too. I would love to chat.
Yes I know there will be some things thrown at you today you think you cannot handle, but don't worry you can just give me your load, worries and insecurities. I have legions of angels at my command, to protect you until my father tells me to bring you home. I have peace to give you in the midst of the world's turmoil. I have strength you know nothing about, and I will give it to you upon request and when you need it the most.
Do not worry about the material things in this life. Hey, I promise you I will make daily arrangements for you to eat and have shelter and clothing, just like I care for my animals. Your life will be a lot simpler if you trust me with that.
And yes you will lose loved ones, it breaks my heart also. Because of the disobedience of man, the earth is cursed with death. But you know what, my Father and I have a plan to fix that and restore things back to the way we intended it to be. As a matter of fact "I AM" the plan.
Believe me, trust me and allow me to manage your life, and when you die I promise to wake you up and bring you home to be with me. You will never die again, or feel hurt or sorrow, not even shed a tear. Things are different here. You will love it. I invite you to read my story in the Bible. It's pretty cool!
I have been in a human body just like yours, and I do feel your aches and pains and I know weariness. And let me tell you just how loneliness and despair feels, as I have been there 2015 years ago. I had 12 of my best buddies and closest friends desert me in my greatest time of need. And because of that experience I promise you regardless of how bad things look, I will never desert you, or abandon you.
The bottom line is I love you and would be willing to die for you again, even if you were the only one. So you just keep putting one foot in front of the other, keep checking off things on your to do list, and know that I am aware of your chore list. I know about the screaming baby, the boyfriend, the husband who hurt you, the in-laws
and family members who do not understand you. I know about the bad economy and how the world is falling apart as my Father and I prepare for the end game. But I want you to know that we still have everything under control and we have not overlooked anything, or turned a blind eye or deaf ear to the troubles that you and the world face.
With me and my father you are on the winning team. We already know how it all ends, and we look forward to the eternal celebration with you!
Today it is just you and me against the world, and remember I have already overcome the world. It is going to be alright. Let's walk and talk.
Sincerely,
Jesus
What is really important on our last day?
People on their death bed don't ask for material things or money. They only want people who care and love them. Make lifetime friends while you can.
Eugene Coghill