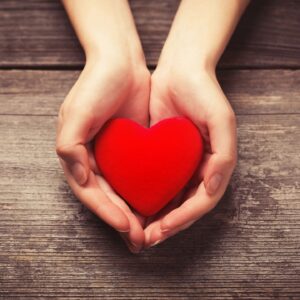 "And now abide faith, hope, love, these three; but the greatest of these is love." 1 Corinthians 13:13. NKJV
 The title above was made popular in a song by Bobby Womack. It was a controversial lyric to describe an adulterous relationship.  Love takes on many forms and is just as powerful even if it is in the wrong context.  It causes people to do the unthinkable as an expression of love toward the other person. We spend most of our lives trying to chase and find the right love.  We also spend untold amounts of time and money to validate the love we give and receive.
Amazing that we run, blindly sometimes to find love, when the greatest love surrounds each of us all the time.  It is a love that we cannot escape from, nor can we hide from it.  It is a love that seeks us out even if we are not looking for it.  It is a love that we most often take for granted because it does not look or behave anything like the love idols, we see on the movie screen.
We have been conditioned to make love fit into our limited description of what it should feel like and what it should behave like.  That expectation may be one of the greatest contributing factors to the lack of satisfaction regarding love.
With people, it is pretty clear to expect that there is a limit to their expression of love.  Because we have these expectations of people, we often put those same limitations on God's love toward us. In our minds and on the surface of our thoughts we casually think that God's love for us is unfailing and unconditional.  But do we have a deeper understanding of this in our hearts?  Do we have proof?
Nowhere is this dramatic expression of love more evident than the love God has for his creation and more specifically, you and I. We see his most dramatic evidence of love towards the people of Israel, and it serves as a reminder of just how far the love of God goes.  All of the dealings with the children of Israel was just the tip of the iceberg of the unending love God has for us.  His climax of love for us was revealed in Jerusalem on a hill just outside of the city, where his only son, Jesus Christ willingly laid down his life for us.
"Greater love has no man than this than to lay down one's life for his friends."  John 15:13 NKJV
 What does God's love towards us look like?
 There are not enough books to tell the complete and unending story of God's love for us.  However, we can look at the many instances God has loved countless people throughout the ages, especially Israel.  As we do, keep in mind that God has not changed, will not change, and the exact same love is available for you and I today.
 "And because He loved your fathers, therefore He chose their descendants after them; and He brought you out of Egypt with His Presence, with His mighty power, driving out from before you nations greater and mightier than you, to bring you in, to give you their land as an inheritance, as it is this day."  Deuteronomy 4:37-38 NKJV
 When I read the bible, I am always amazed at the amount of love and tolerance God had toward his people.  He did not excuse any of their sins or tolerate their disobedience, but all of his dealings with them had love as the ultimate goal.  A love that was designed to prove to them that he was a loving father to them and that he had their best interest in mind.  He wanted them to fully trust in him, and to accept his love for them.  Of course, in return, he wanted their love and loyalty to him.  He wanted their full devotion and did not want them to turn aside to other things that would take their attention and love from him.  He went to great lengths to demonstrate his power and desire to protect them and guide them as a loving father.
I was fascinated at how many times Israel messed up, time and time again, and disregarded the many acts of love God had shown them.  The countless examples of his unwavering love for them are staggering.
For forty years he led them, protected them, fed them, gave them water, and literally fought their battles against enemies who were greater in numbers and far more powerful.  He was steadfast in his love for them even knowing that they were stubborn and hardheaded.
As a father to Israel, his love for them mirrors that of a father to his children. I am so grateful that he also serves as a father to the fatherless, and motherless, such as the case with me.  "A father to the fatherless, a defender of widows, is God in his holy dwelling." Psalms 68:5 NKJV
Not only did God love them, but even when they were wrong and repented, he quickly embraced them as his dearly beloved.  His love for Israel is just one of many examples of his love for you and I.
The elements of God's love.
 "Love is patient, love is kind.  It does not envy, it does not boast, it is not proud.  It does not dishonor others, it is not self-seeking, it is not easily angered, it keeps no record of wrongs. Love does not delight in evil but rejoices with the truth.  It always protects, always trusts, always hopes always perseveres." 1 Corinthians 13 4-7 NKJV
 Throughout history, we see the many attributes of God's love.  The above verse outlines those things that we admire most in others who love us.  "Love is patient.."  For certain that if you interact with your significant other or family member long enough you will be tested in the area of patients.  How we respond in those moments is a measure of our love toward that person.  Note what God says our response should be. "Love is kind.."
If a moment of impatient arises, it can only be met with kindness to bring calmness to both you and the other person.  For example, if you are in a check-out line at a convenience store and an elderly woman is slowly moving to get her things checked out and pay for her order.  Your hurried lifestyle and desire to get moving quickly, because you are running late for work, can create an instant attitude of impatient feelings. At that moment a kind word towards the woman can ease her mind and ironically ease your mind as well.
Has God been patient with you when you needed it the most?  Did he bestow undeserved kindness which put you at ease?  In our personal relationships being both kind and patient is translated to loving our partners. Your partner will be more at ease with your response if you are not rash, but rather graceful with your response, and your ability to bear with their shortcomings.
"It does not boast, it is not proud.."  Sometimes in our pride, we feel the need to emphasize our stand as being right, or arrogant.  Most of us don't even realize how it comes across to the person we are speaking to.  There is a power struggle that our egos wrestle with constantly.  In truth, those who have real power have no need to boast or proclaim boldly their position.
I can think of no other greater servant of humility than Jesus Christ.  In our personal relationships, letting the other person know just how right we are is mostly self-serving.  It has taken me a while to learn that I do not always have to prove my position to others.  Humility in yourself or your partner is a desirable quality that makes you more loveable and attractive.
"It does not dishonor others; it is not self-seeking…"  Admittedly, I along with the rest of the human race am a selfish individual.  I have seen it rise up from time to time and with the total abandon of others, get my own way.  I am not proud of it, but it is the truth. In our personal relationships, selfishness can be devastating.
Even in small ways it can hurt.  Just the opposite, however, can convey loving thoughtfulness to your partner.  Just a small gesture can make a real difference.  Something like asking your partner if they want anything if you are going to the kitchen or refrigerator.  If you are out running errands and you stop to get a coffee or cold beverage; what a loving and unselfish act to call home and ask if he or she needs or wants anything.  Better yet why not surprise them instead?
"It is not easily angered, it keeps no record of wrongs…"  God most certainly sets the example when it comes to being slow to anger and keeping no record of wrongs.  His dealings with Israel are proof and there is no more powerful statement of record-keeping than what he says about our sins. "As far as the east is from the west, so far has he removed our transgressions from us."  Psalms 103:12 NKJV
 Now compare that to what we sometimes do in relationships.  Do we give as much grace to others and forgiveness as God gives to us?  It is a known fact that in our personal relationships, our memory of past deeds done to us by our partners is the fuel to ignite another argument anytime, anywhere.  How many times have we looked at our partner in dismay and seen the anger and hostility and we ask them, 'where is this coming from?'  I dare not say how you can forget, because we do have the ability to remember.  It has been said that you have not truly forgiven someone if you keep acting as if the offense was committed recently.
To truly forgive you must treat the person as though the offense never occurred.  Once you have spoken the words of forgiveness to your partner about an offense, you forfeit the right to bring it up again.  It is easier said than done, but with prayer and the help of the Holy Spirit it is not you that is doing the forgetting but rather God in you.
"Love does not delight in evil but rejoices with the truth."  When dealing with our loved ones or significant other, we cannot honestly project a spirit of love if we secretly are wishing them evil and harm.  The two are incompatible. Wanting the best for our loved ones should always be at the forefront of our thoughts.  One of the most reassuring things we know about God is his unwavering love for us.  We can never accuse him of delighting in our destruction.
"For I take no pleasure in the death of anyone, declares the Sovereign Lord.  Repent and live!"  Ezekiel 18:32. NKJV
It is because we know he loves us steadfastly that we are drawn to him.  You want your partner to come to you regardless of what they have done, and feel free to open up their heart and soul to you.  Only a history of your steady love for them makes this possible.
"It always protects, it always trusts, always hopes always perseveres."  God protects us in ways we cannot imagine, and, in many instances, we are not even aware. When it comes to our personal relationships, we too should strive to protect our loved ones not just from physical harm, but from emotional and psychological harm as well. Giving your partner trust is a great sign of love that has a long-lasting effect.  That is also why it is so devastating if it is broken. An example of protection is to be mindful to keep your personal relationship guarded against outsiders.
Many well-meaning people have set fire to relationships with gossip that was leaked from a partner.  We should be mindful of how hurt a loved one will be if the personal intimate details of a relationship gets into the wrong hands and is repeated.  With the speed of social media, whatever is said a minute ago can be around the world with the click of a mouse.  Imagine the untold numbers of people who would form an opinion without any knowledge of the character of your loved one.
Perseverance or going the distance with another human being is both rewarding and challenging.  It can be extremely rewarding because you both will grow and change in many ways.  Staying, adjusting and understanding the many changes that life and relationships will bring, makes for an even stronger bond than if one throws in the towel after round one.
Are there instances when it will be impossible and not healthy to continue? Most certainly.  But the rewards of perseverance and the deeper understanding you will have for your partner and yourself cannot be replaced.  They are earned in the trial by fire of life's many changes and challenges.
God demonstrates his love towards us with his longsuffering.  As a matter of fact, his longsuffering is designed to win us back to him because of his patients.  The parable of the prodigal son is a great example of such love.
All of these attributes combined is a remarkable picture of God's love for us.  It is the structure of how we are to love one another, and especially our close personal relationships.
What are you feeling?
 I would imagine if you are anything like me, that there are times when you have doubts about God's love toward you.  We have a tendency to associate love with our feelings, so it is easy to not feel what we think is love.  But is that really true?  Is God's love toward us based on whether or not we feel it?  Some things are constant regardless if we see or feel it or not.
Right now, as I write this article it is nighttime, and the sky is dark.  But isn't the sun still shining? I cannot actually see the sun, but I know it is on the other side of the earth, and that in about nine hours I will see glimmers of light as it brightens the sky.  So, it is with God's love.  It is always ever present regardless of our ability to actually feel it.
We can be assured of his presence and thereby his love, through our interactions with other people.  When people display the characteristics that were discussed above, that is a direct expression of his love.
We also have assurance in what he has told us about himself and his love for us.  His word is a treasure trove of his love, wrapped up in the stories of his love for Israel and a host of people down through the ages.
How do we access or tap into his love?
 Have you ever felt really lonely?  Like nobody cares or nobody loves you?  I know and have known this feeling.  It is in those moments when you need reassurance that only God can give about his unfailing love for you, regardless of your circumstances.  I have found that even though I do not feel like it, praying and literally asking God to show me his love is a powerful tool.
It isn't long before his love shows up in the most unexpected ways.  Reading his word is also a means of access to his love, mercy, and grace.  It is by reading the examples of others who have experienced it first-hand that we have the confidence of how he loved others, and he also loves us.
Regardless of our feelings, we are never far from God, because he has promised that he will be forever near us.  He is the silent invisible caretaker that uses anything at his disposal to reassure us of his love.  The vow he made to Moses is just as valid in our lives. "The Lord himself goes before you and will be with you; he will never leave you nor forsake you. Do not be afraid; do not be discouraged." Deuteronomy 31:8 NKJV
 And Jesus Christ declares: "Anyone who loves me will obey my teaching. My father will love them, and we will come to them and make our home with them." John 14:23 NKJV
 As Christians, we are the eyes, ears, hands, and feet of God on earth.  It is through us that he loves others.  He has demonstrated and modeled the way we are to love others by the way he loves us.  We are to go and do likewise.  Though we are not perfect, he will help us to love others as he has loved us.
So, now we can remove all doubt regarding if we are loved or not. We have nothing less than the direct word of Jesus Christ, written in red, that we are loved by him and God the father.  You cannot be any more loved than that!
Biography:
Eugene Coghill is a contributing writer at Faith Filled Family Magazine, and the creator of Kingdom Living, www.eugenecoghill.com a Christian-based inspirational blog. His achievements have included two published novels, Love Is A Fishnet (2008) and most recently, A Loving Deception (February 2020). He is in pursuit of a freelance copywriting career with American Writers and Artists, Inc. and is a member of the Professional Writers Alliance.
Some past careers have included the United States Marine Corps, law enforcement, and corporate Investigator, tractor-trailer driver, and he is currently a Road Test Examiner for the State of Massachusetts. Inspirational speaking, especially to troubled youths has become his growing passion to share his own story of overcoming a very abusive and challenging childhood.