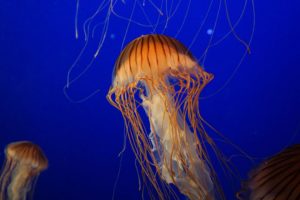 But sanctify the Lord God in your hearts, and always be ready to give a defense to everyone who asks you a reason for the hope that is in you, with meekness and fear; 1Peter 3:15 NKJV
To be honest, for me hope has long been one of those words that I never could fully grasp.  It was fairly easy to understand the concept of love, mercy, grace, forgiveness and redemption.  However, hope just did not resonate with me on the inside, in the early years of my life.
I had no idea what it meant, even though I heard countless people speak of it and throw the term around without a second thought.  I was prone to positive thinking and thought it was just brainwashing to make you think something was good when in reality it was not.  It wasn't until I read the Bible and began to see the entire scope of the plans that God has for mankind that I started to get a different understanding of hope.
When it comes to hope, it all starts with and ends with God.  He and he alone has initiated all hope that will ever be.  For he is also the sustainer of hope and his entire reputation is on the line and at stake to fulfil that hope.  The Lord delights in those who fear him, who put their hope in his unfailing love.  Psalm 147:11 NIV
What exactly is hope?
 Some common dictionary definitions of hope are as follows: a feeling of expectation and desire for a certain thing to happen.
a desire accompanied by expectation of or belief in fulfillment
a feeling of desire for something and confidence in the possibility of its fulfillment
Some would suggest that hope is merely wishful thinking for some desired result.  But is true hope more than wishful thinking?  Consider this definition from Wikepedia: hope is an optimistic state of mind that is based on an expectation of positive outcomes with respect to events and circumstances in one's life or the world at large.
With the realities of the world, we live in today, that is a very tall order to fulfill regarding hope for our personal lives and the world.  Look at everything we have that can drain us of hope if we are only looking at the surface level in our lives.
In a world of uncertainty, hope is difficult to visualize or maintain.  Perhaps hope is an attitude and state of mind built on guaranteed assurances, for those who are followers of Jesus Christ. For the believer it is desire, plus belief and an attitude of expectation based on assurances and promises of God.
Within the core of hope lies a strong belief.  It sees possibilities where none or very little seems to exist. It is my desire by the time you finish reading this article that the word hope will have the new meaning of Hold On Pain Ends!
Hope is constantly challenged in the realities of life.
 In our ever-changing world, we are bombarded with many things that can drain one of hope.  Yet hope is vital to our health and mental outlook on life.  Any doctor will tell you that hope is the best tonic to be used in conjunction with and sometimes exclusively as medicine.
In our modern culture the word optimism is used a lot to describe a good attitude and positive stance on life.  However true hope goes much deeper than the superficial attributes of optimism.  Hope is vastly different. It is as different as the gamblers dice, verses proven research with predictable or guaranteed results.
It is amazing how having a glimmer of hope can cause anyone to include rats to endure just a little bit longer in the expectation that a different outcome will happen.
In the 1950's a scientist named Curt Richer conducted a swimming experiment with rats. In summary rats were placed in a jar half filled with water and allowed to swim to the point of nearly succumbing, then removed for a brief period of time, and placed back in the water.
Surprisingly these rats continued to swim much longer than rats that were placed in the jar of water and left to their predictable fate, with no brief reprieve.  Ref: Article, Trading Composure: Mindfulness Based Psychology Solutions
The New Testament Vision Of Hope
 As we go through this dark time in the history of our nation, we do not proceed with foolish inflated buoyancy of optimism. Optimism can be short lived and shaken by the events that batter our country and our world. To those who do not know or do not have a close relationship with Jesus Christ, optimism or wishful thinking is the best effort of human will.
However, for Christian believers, hope is grounded as an anchor in our belief of a certain and expected outcome. It steadies our hearts when the winds of change come.
It is the foundation of why we can experience unspeakable peace when we should be experiencing chaos. This can only happen because of the God of peace, and the Prince of Peace, Jesus Christ.
"and the peace of God, which surpasses all understanding, will guard your hearts and minds through Christ Jesus."  Phillipians 4:7 NKJV
 It sounds cruel to ask a mother who has just lost her only child to have hope.  Or a husband who has just gotten the news that the wife he kissed this morning will not be coming home due to a plane slamming into her office building while being piloted by a group of hijackers.
We know that the headlines of our world can drain us of all hope. We feel totally empty after experiencing the relentless bombardment of things that shatter our lives. It's hard to take in the sunshine of a bright day when our hearts are covered in the shadow of darkness.
God is the originator and sustainer of hope.
 I pray that the eyes of your heart may be enlightened in order that you may know the hope to which he has called you, the riches of his glorious inheritance in his holy people. Ephesians 1:18 NIV
 To get a full understanding of hope, one must realize that God has a plan that is being carried out in exacting details and it will not fail.  It will not fail regardless of what events or circumstances play out in our daily lives.  This hope was part of the plan and put into motion even before the world was created.
To better understand this, we need to know about the clear vision God had for all of mankind that was set in motion before creation.
Hope Goes Full Circle Back To The Garden of Eden
 God was not at all caught off guard or surprised at the events that took place in the Garden of Eden.  More importantly under his watchful eyes, he set in motion the solution to the dilemma that our first parents Adam and Eve had subjected all of humanity to.
Often, when I read the Bible, I am fascinated with the meticulous attention to details that addresses this problem in a manner that the human mind could not conceive. Such forethought of God to have a plan for events that have not taken place, or that seem impossible to resolve.
Such was the case at the fall and disobedience of man.  Adam and Eve had no idea of the impact their actions would have on the rest of mankind. However, God did know, and the solution was in place even before the problem presented itself.
Creation itself, knows that there is a future hope awaiting all of mankind, and it eagerly waits for the hope to be revealed. From day one there was an expectation that the damage that was done by Adam and Eve would be undone, and all things corrected. While it seems like a very long time coming, its arrival is certain.
"For the creation waits in eager expectation for the children of God to be revealed. For the creation was subjected to frustration, not by its own choice, but by the will of the one who subjected it, in hope that the creation itself will be liberated from its bondage to decay and brought into the freedom and glory of the children of God." Roman 8:19-21 NIV
 However, the hope of God that was put in place goes even further to specifically address the broken relationship between God and man that was disrupted in the Garden.  When God created Adam, he was a direct creation of God, the original not a copy.  He was literally a created son of God, with the same intimate communication and relationship that we understand between a son and a father, however on a much deeper level.
After the fall, that relationship and intimate communication was broken and lost. The perfect man that God created had become tainted with sin that prohibited the relationship to be the same. To be a son of God now was virtually impossible because every other person after Adam had the same genetic flaw of sin. The master copy had become corrupt and therefore all other copies would bear the same mark of corruption. What a major problem for God to solve!
God did not have to think or strategize about the problem because the solution was present when the problem presented itself. Hope was already established at the moment of the fall.  Hope of mankind to be restored as the original was underway.
"In the beginning was the Word, and the Word was with God, and the Word was God.  He was in the beginning with God.  All things were made through Him, and without Him nothing was made that was made. In Him was life, and the life was the light of men."  John 1:1-4 NKJV
 I was astonished to read about the thinly veiled presence of Jesus Christ at creation.
Then God said, "Let Us make man in Our image, according to Our likeness." Genesis 1:26 NKJV
The very person who was responsible for creation we will later see has a major role in becoming the only hope for mankind to be reconciled back to God.
Hope Is The Central Theme Of The Gospel
 The hopelessness experienced in this world today is because mankind does not know God's intended purpose in the creation of man.  Man was designed to have a personal relationship with God in this life and in the life to come. We were originally designed to have eternal unbroken fellowship with God.
God has never changed his mind about his purpose for mankind or his creation.  To the uninformed it may seem as though his plans were derailed, and that he is not fully in control of the outcome. Nothing could be further from the truth.
The entire scope of human history is the story of how God's original plan will come full circle back to his original purpose. The gospel is the detailed outline of the problem and the solution that will permanently establish the results that God had preordained. It tells the greatest story of hope for all mankind. All of the events and endeavors of planet earth is the unveiling of H I S tory! God's story.
When nothing else seems to be going right, you can rest assured that the grand plans of God are being carried out in exacting details to carry out the goal of reconciling mankind back to himself, by way of Jesus Christ.
"All this is from God, who reconciled us to himself through Christ and gave us the ministry of reconciliation: that God was reconciling the world to himself in Christ, not counting people's sins against them. And he has committed to us the message of reconciliation." 2 Corinthians 5: 18,19 NKJV
Satan, way back in the Garden, had corrupted the planet and tainted God's most prized possession with sin. However, this did not catch God by surprise.
How wonderful it is to know that God had a plan to solve our sin problem that we inherited from Adam.
Jesus Christ was not compelled by God to take on our sin problem, but rather because of his unfathomable love for us, willingly carried out the plan that God had ordained to once and for all solve our sin problem. He was a part of the plan to restore our broken relationship with God even before creation was made.
"The one who does what is sinful is of the devil, because the devil has been sinning from the beginning. The reason the Son of God appeared was to destroy the devil's work." 1John 3:8 NIV
 How to cope when you feel there is no hope.
All humans have in common the relentless battle of the ups and downs of life. During prolonged or extremely distressing events it is normal to have hope fade.  Even the spiritual heroes of the Bible have had moments of despair.
Consider the plight of David when he was on the run from King Saul. Or the Apostle Paul when he was taking the treacherous voyage to Rome, that left him shipwrecked and in fear for his life countless times.
What I find amazing is that during the challenging times these individuals were facing waning hope, they surrendered their will and self-knowledge for the unchangeable character of God.  They totally relied on God's character of truth, and had faith that his word would prevail and come to be fulfilled regardless of the circumstances that they were in. You and I both can be certain that his word is reliable and never failing.
We have plenty of examples of his word being fulfilled through out history.  His word, the same word that spoke all of creation into existence has never failed to do whatever he sent it forth to do. You and I can take comfort in his word not failing and therefore hope cannot fail.  As long as he is God everything and anything is possible. He is God eternal.  Jesus Christ made a hope building statement when he said:
"With man this is impossible, but with God all things are possible." Matthew 19:26 NIV
 God specializes in the impossible.  Take a look at his track record. He started with the impossible when he brought creation into existence! He rescued three men from a hot burning furnace when they were thrown alive into it.
He rescued his profit Daniel from the lion's den. He delivered millions of Israelites through the Red Sea. Among his crowning achievements is raising the dead, and he will duplicate this on a massive scale sometime in the future, with the rapture.
So, we can take comfort and encouragement that the God of creation who has done the impossible in the events of humanity, most certainly has not changed. What problem do you face that is unsolvable for God?
He cares about us and when despair overwhelms us, he wants us to turn to him and communicate our worries and fears and place them in his care.
"Cast all your anxiety on him because he cares for you." 1Peter5:7
Our faith and hope have to go beyond our feelings and mental optimism. It is grounded on the solid assurances that while we may not see clearly our life and events on the timeline as God can, we can know that his word will not fail in his promises to us.
He has made it abundantly clear how things on this planet will be restored and how pain and suffering will cease. Our intimate relationship with him will be restored forever.
He who was seated on the throne said, "I am making everything new!" Then he said, "Write this down, for these words are trustworthy and true." Revelation 21:5 NIV
His promises to us originated in the Garden, that his creation and mankind would be restored to its intended purpose, that he intended all along. He has promised us an ending to all pain, suffering and death.
Just as the one-on-one fellowship with Adam and Eve once was, it shall be again.
And I heard a loud voice from the throne saying, "Look! God's dwelling place is now among the people, and he will dwell with them. They will be his people, and God himself will be with them and be their God. He will wipe every tear from their eyes. There will be no more death or mourning or crying or pain, for the old order of things has passed away." Revelation 21 3,4 NIV
Truly as believers and followers of Jesus Christ we can take comfort and hope! Hold On Pain Ends
Biography:
Eugene Coghill is a contributing writer at Faith Filled Family Magazine, and the creator of Kingdom Living, www.eugenecoghill.com a Christian based inspirational blog. His achievements have included two published novels, Love Is A Fishnet (2008) and A Loving Deception (2020). He is in pursuit of a freelance copywriting career with American Writers and Artists, Inc. and is a member of the Professional Writers Alliance.
Some past careers have included the United States Marine Corps, law enforcement, corporate investigator, and is currently a professional driver (tractor trailer) for Walmart. Inspirational speaking, especially to troubled youths has become his growing passion to share his own story of overcoming a very abusive and challenging childhood.