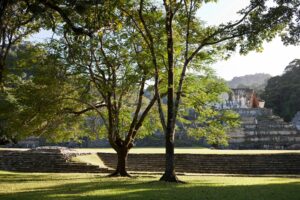 Birthday personal journal entry:
I originated as only a thought in the creative mind of God.
Then he decided to transfer my spirit from eternity to time and prepared a body custom made just for me in the womb of a lady named Sylvia Coghill. 
He entrusted my development and care to her with foreknowledge that she would not abort me.
He chose to bring me forth into his created world on August 28, 1959 @ 0747 AM.
He caused me to be born to parents I have never seen, however his purpose for my arrival has never been in doubt.
Over the years he has orchestrated the times, seasons and events of my life.
The journey has been interesting, filled with joys and laughter, as well as the painful lessons of disobedience and discipline.
The struggles have led to some course corrections as needed.
It just so happens that as long as I am focused on his calling and my purpose that the trip seems a little smoother and decisions made by seeking his wisdom first are a lot clearer.
As I near the end of this fascinating journey with life delivering it's share of uncertainty, I am reminded that he who started this work has promised to complete it.
I still sometimes struggle with trusting him to finish the job of transforming this awful sinner into a vessel of righteousness.
Yet that is exactly what he has promised to do because I made a covenant contract with him many years ago when I was a wild youth.
Through a series of orchestrated events when I was in the Marines, I found myself at the edge of despair and in deep trouble, both legally and most certainly spiritually.
During a time of self reflection and soul searching I grew tired of the collision course I was on. 
A course of deception, lies and manipulation put my very freedom at risk.  Yes as in possible prison time. 
Most don't know that small segment of my life because people act as judge and jury to propel and advance their own self righteousness by comparison to guys like me. 
It's ok, I'm telling this, not for therapy but to assure others that all souls are redeemable, even the worst of us. Even those who we don't want God to redeem.
The gripping reality of no more places to run or hide, and facing the certainty of possible incarceration, I surrendered my soul to God, and admitted to him openly that I didn't deserve to be saved from the horrors of my own making.
I was resigned to accept whatever punishment he deemed appropriate for my sins. What I asked for in return was a total life altering course correction.
I recall sitting on my bunk in the Marine barracks in Okinawa Japan with tears streaming down my face. A soft voice whispered, 'Eugene are you willing to go down the road I have prepared for you?'
A couple minutes of silence went by as I contemplated my response or even if I had heard a voice.
I reasoned that I was in so much trouble with nothing left to lose, that I cared about. I looked out of the large window where blue skies and bright sunshine dominated the atmosphere.
However I could only feel the cold dark heaviness of my soul in that moment. I remembered that clear voice from minutes earlier and I whispered back, 'yes' and let the tears flow shamelessly down my face.
Fortunately only about three other Marines were in the barracks doing something on the far end, and they were spared from witnessing my come to Jesus moment.
Literally from that moment on I didn't know that all of Heaven was applauding my decision.
Nor could I have guessed that by the unexpected intervention of God changing the hearts and minds of Officers and the military police that I would maintain my physical freedom and finish my 13 year career.
To be honest, I have deviated countless times and back slidden even more, with unspeakable sin shame and hurt to other people, but just as his spoken word brought all of creation and me into existence, that same word was sealed and spoken into the covenant contract I made with him on a sunny day in Okinawa.
As I look back over my life through the eyes of wisdom I am amazed at the different times he has honored his word to me in spite of my sinful behavior at the time.
Shocking that he covered my ignorance with love, grace and mercy.
I am writing my autobiography of my life that will detail all the twists and turns that have led to this moment.
It's half way written I hope I will get the chance to finish it, not for my ego but to perhaps give hope to another soul who has doubts about their own journey.
I guess I'm getting nostalgic in my maturing years.
I am very thankful for 61 trips around the sun, with the Son. And as we prepare for the final few laps, very few laps, it is my desire and hope to inspire and encourage other weary, confused or struggling travelers to trust him to finish what he started.
After all when it's all said and done and we find ourselves taken out of time and placed back into eternity, we will not be able to brag about our achievements or accomplishments.
Because the truth is that all of our lives and the events of it all fit together in the tapestry of his story.
Because all of eternity to include the few years of our lives is indeed HIStory!
There will come a time when history books will not be opened on earth but rather the history books of our individual lives opened at his court.
The thing is however we have total freedom to fill in the pages of that history book.  It will be our story from start to finish.
There will be no ghost writers.  Our name will be in the book. It will be our personal legacy.
Trust me, I am not thrilled about a day of reckoning and accountability but it has been promised to each one of us.  It is not optional.
However there's some good news, some great news. You and I have access to the only person who can defend us on judgement day. Jesus Christ Best Lawyer Ever! He has never lost a case where the defendant gave him full control to strategize and do what he asked.
I am talking about a future time when court and sentencing will be handed down.  Need to concentrate on the here and now.
Trust me if he can defend and save a great sinner like me, there's hope for all of us.